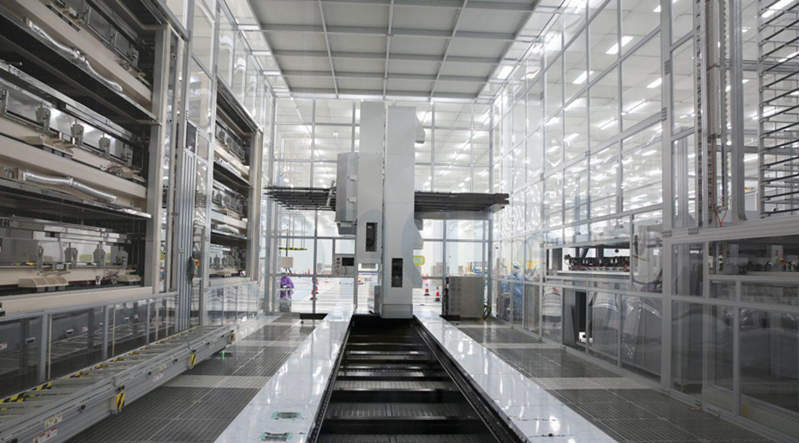 Liquid Crystal Display(LCD) Cleaning and Filtration Process
The cleaning and filtration process is involved many times in the production process of liquid crystal displays. Such as the glass substrate used must be cleaned and before sputtering ITO conductive film, it also need to be cleaning and filtration. What's more, coating lithography needs to be done on glass surface. To clean particles above 1 micron and all inorganic and organic pollutants to ensure that the process meets the required accuracy requirements.
The cleaning fluid is filtered to remove the impurities introduced during the cleaning process and meet the cleaning recycling or emission standards. Contaminants on the glass substrate mainly come from the manufacturing process and the handling, packaging, transportation and storage of the glass substrate. The main pollutants are dust particles, fiber paper scraps, mineral oil, grease, silica and other inorganic particles, residues from the preparation and processing, and also water marks and fingerprints, etc.

1. The main cleaning process of liquid crystal display cleaning and filtration:
Brushing-High pressure spray-Immersion ultrasonic cleaning-Flowing water high frequency ultrasonic cleaning-Chemical spray-Two fluid cleaning-Ultra high pressure fine particle jet cleaning technology-functional water cleaning technology-ultraviolet irradiation cleaning(UV cleaning)-Plasma cleaning

2. The problems may occur during the liquid crystal display cleaning and filtration process:
1) Contaminants in the cleaning solution have an adverse effect on the performance of the glass substrate
2) Affect the affinity between the surface of the glass substrate and the various materials used during processing
3) Damage the soft film of the glass substrate
3. The application for liquid and crystal display cleaning and filtration process:
1) During the process water treatment, purified water filtration and pre-filtration process, we could adopt Hongtek PP Pleated Filter Cartridges.
2) During the purified water, ultra-pure water, deionized water and final filtration processes we could adopt Hongtek PES Membrane Filter Cartridges.