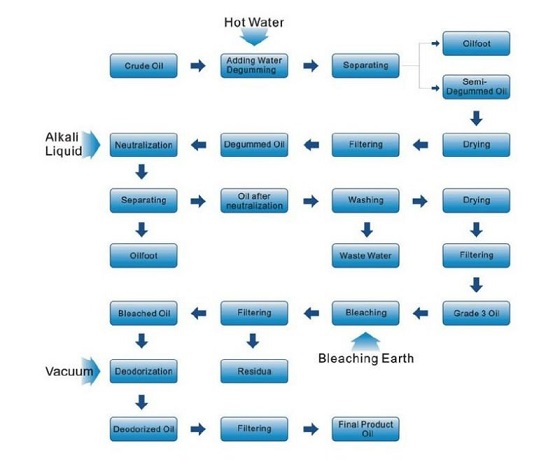 The filtration process of Rapeseed Oil:

Crude Oil → Filtration→ Hydrated Dephosphorization→Vacuum Drying → Packing
1. Crude oil
Prepared by pressing and extraction from oil seed, crude oil is a mixture of triglycerides, still contains some inedible foreign matters.
2. Filtration
In this step, in order to remove the foreign matters, a filter system that is made up of bag filers and precision filters should be utilized. In consideration of high quality and moderate price, Hongtek Standard Felt Liquid Filter Bag is an ideal choice to be installed in bag filter housing. As for the precision filter cartridge, higher flow rate combined with longer service life makes it wise to choose Hongtek High Flow Cartridges. And the details of them are as follow:
Hongtek PP High Flow Bag Cartridge comes in three sizes, 16 "(405 mm), 31" (785 mm) and 40 "(1016 mm). And a wide selection of seal material is also provided: EPDM, Silicone, Buna-N and Viton. On the whole, High flow filters with the following specification are the best selling:
31 inches in length, 5 microns in filtration rating, PP filter material and outer cage with EPDM O-ring.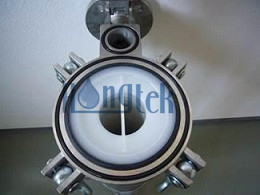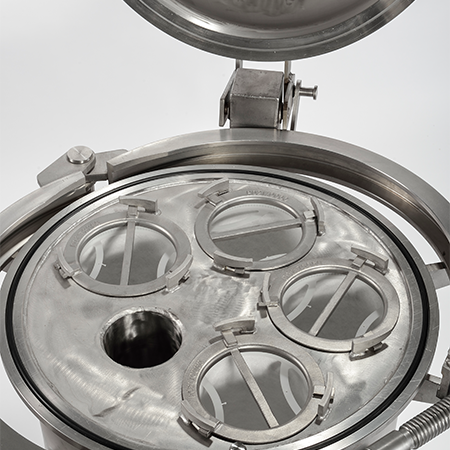 Hongtek Standard Felt Liquid Filter Bags are available in four sizes: Size 1: 7"x16.5", Size 2: 7"x32", Size 3: 4"x8", and Size 4: 4"x14". PP or stainless steel material, the O-ring style of every single filter bag can be customized. Besides, the collar and top ring can be sealed by sewing or welding. Overall, filter bags with the following specification are the top-rated:
7 "x32" in dimension, 5 microns in filtration rating, PP filter material and O-ring with both ends welding.
3. Hydrated Dephosphorization
Next, a certain amount of hot water or acid is added to the oil, making the colloid soluble lipid condenses and expands with water absorption. Then, by sediment and centrifugal, the colloid soluble lipid is separated from the oil.
4. Vacuum drying
After dephosphorization, the oil is placed under the negative pressure and then heated to the boiling point under negative pressure, or cooled to solidify the material so as to remove water from the edible oil.
5. Refined oil
In the last step, the edible oil is packed according to market demand.