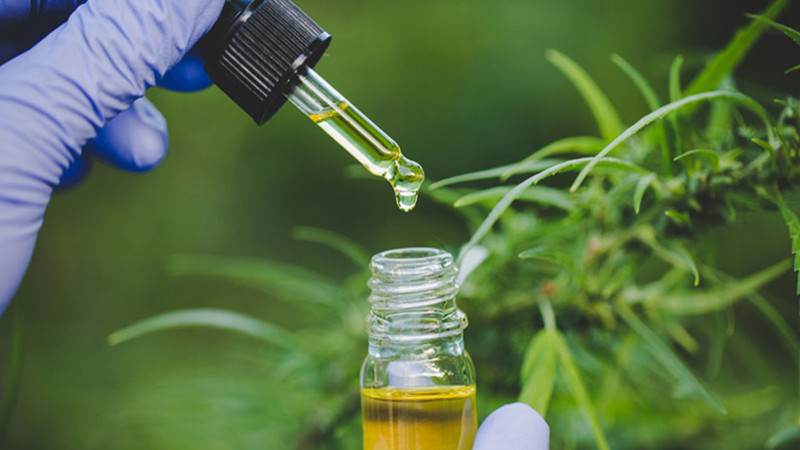 Cannabidiol (CBD) is a chemical compound found in the cannabis plant that is becoming increasingly popular as remedy for many common ailments. Despite it's dramatic rise in popularity, processing cannabis to extract pure CBD has remained challenging. There are a number of common processing techniques utilized, all of which require varying levels of mechanical separation and filtration.
Then what's the best filtration solutions for CBD oil production and extraction process?
1. Firstly, It's extraction. The purity of the plant must be tested to ensure that the content of harmful substances is less than 3 parts per thousand.Then, it's time to start extracting CBD oil. At first you need to crush and grind the plant leaves to increase their surface area. The crushed flower leaves are then placed in an extraction machine and stirred to dissolve into the extraction machine's solvent (usually CO2 or ethanol) as CBD needs to be under very high pressure to dissolve
2. Next step is filtration. You will need to dissolve CBD oil in food grade solvent again. Then filter it to remove waxes, fats and other oily impurities form the plant, thereby improving the purity of CBD oil. The CBD concentration initially obtained will depend on the quality of the solution prepared by the extraction. At present, some commonly used methods for filtering CBD oil include vacuum filtration, temperature filtration, gravity filtration, straight-through filtration, etc.
Hongtek Filters could provide filtration support during this process:
APC Series PP Pleated Filter Cartridge offer absolute efficiency down to 0.2 micron, with higher dirt loading and lower initial pressure drop are more ideal for removing negatively charged particulates, such as waxes, triglycerides, chlorophyll, etc.

You could also choose SFB Series Filter Bag that provide large particulate removal downstream of crude separation to handle higher flow.

All our filters are FDA food grade approved and supplied with batch identification for full traceability.
3. The final step is distillation. The solution is distilled to remove final impurities, extracting only the purest CBD and desired phytochemicals. The distillation process requires a great deal of skill and expertise to prevent the destruction of terpenes and phytochemicals. Technicians must adhere to temperature and flow standards to ensure product quality. Once this process is complete, isolated CBD is produced. Keeping the purity goal in mind (usually at least 99.5% and similar to the filtration process, the separation process can also be repeated. Once the CBD is isolated, it's time to mix it into the formula.
CBD is extracted using a food-grade process, and some of the most popular options for consumers include:
Drops place under the tongue before swallowing, rapidly absorbed through the mucosa of the sublingual glands. This type of CBD tends to have the fastest absorption.
CBD can also be applied directly to topical skin. At present, there are also many CBD food products on the market, such as snacks, including gummies, chocolates, candies, etc., which are very popular among consumers.
When CBD is mixed with different carriers, it can lose potency. Therefore, the finished product is tested to ensure that the concentration level is consistent with target. It also needs to be tested for heavy metals, microorganisms, pesticides, and any other contaminants that may affect safety.
Understanding how CBD oil is made and what's on the label protects you as a consumer and can also help you choose the best product for your needs. Although CBD oil is legal everywhere, it is not currently regulated in a meaningful enough way to protect your health and interests. Making sure your CBD product is made in a reputable facility and tested in a third-party lab will help ensure you're getting the product you want.