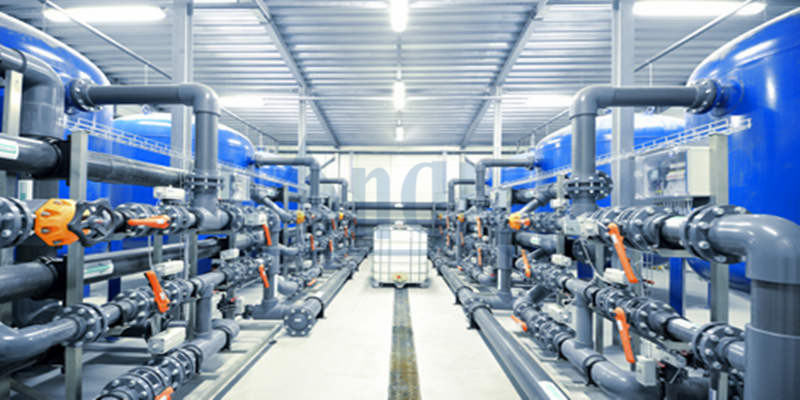 For a long time, our demand for water resources has shown a continuous upward trend. The more products we produce, manufacture, consume and discard, the more water we use. Water is the most important and very expensive commodity. There are many uses of water in the process, and the treatment of water varies according to the quality of the water source and the application.
Water treatment is usually divided into the following three steps:
Stage 1: Coarse Filtration
Ordinary process water is mainly treated as coarse filtration to remove larger particulate impurities. You can use some economical filter elements for coarse filtration purposes, such as Hongtek PSW Series String Wound Filter Cartridges and APP Series Melt Blown Cartridge Filters, which have a very good front-end protective filtering effect.

The treated water can be dechlorinated with activated carbon filter elements to avoid the pollution of various impurities such as odors. Hongtek provides Activated Carbon Filter Elements of various sizes, such as 10", 20", 30", 40" with OD 2.5" and 4.5".

Stage 2: Fine Filtration
After coarse filtration treatment and dechlorination, we can carry out fine filtration treatment process. For example, in the intermediate stage of the production process, CPI water, water for cleaning and disinfecting pipelines, and water for cleaning filling machines and filter cartridges, we can use filter elements of fine filtration grade for processing. The PCF and APC Series PP Pleated Filter and GFM Membrane Pleated Filters that provided by Hongtek are very ideal choices.

Stage: 3: Sterile Filtration
In the treatment of bottle washing water and product water, sterilization is required to avoid contamination of the product by foreign organisms. You can choose PES Membrane Pleated Filter Element with 0.2 or 0.45 micron and other sterilization grade filter elements.

In some multi-media treatment technologies, such as water softening or deionization, the selection of filter elements is mainly determined according to the formal treatment process to protect expensive ion exchange resins and reverse osmosis membranes, as well as the capture of sloughed materials downstream of the resin or carbon filter, etc. Hongtek provides a variety of styles of filter elements with high structural strength and wide chemical compatibility. They are suitable for the entire filtration process and multi-media treatment process. Welcome to inquiry!